The 2020 Ideation Conference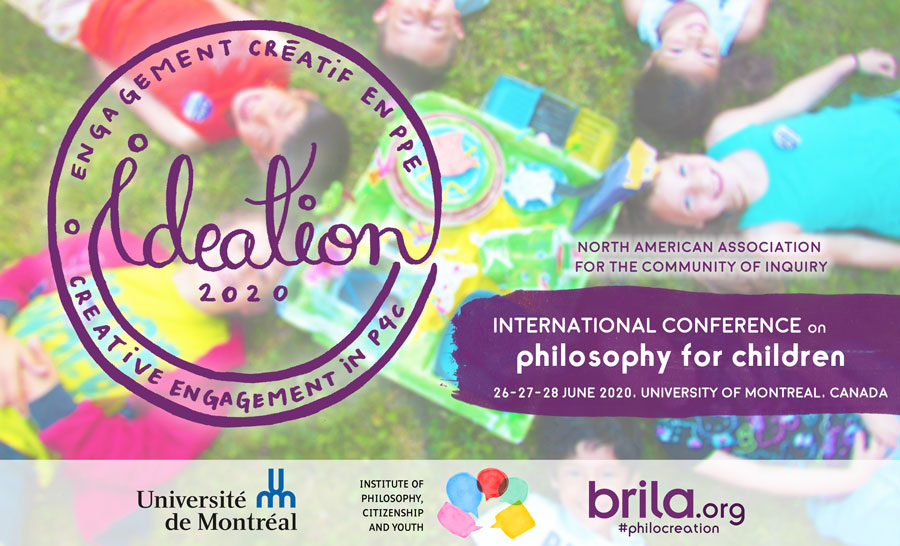 The North American Association for the Community of Inquiry presents...
Ideation 2020: Creative engagement in philosophy for children (P4C)
International Conference | June 26-27-28, 2020 | Montreal, Canada

The international "Ideation" conference aims to immerse participants in a vibrant atmosphere of co-creation around questions pertaining to the place of creativity in philosophical inquiry with young people and the adults by their side. In response to a world context with increasing demands for creative solutions that are both bold and thoughtful, this bilingual event will deepen our collective thinking around theoretical, empirical and practice-based approaches in P4C. Inspired by the Community of Philosophical Inquiry (CPI), the event will encourage conversations around the importance of creative agency, creative thinking and creative problem-solving in philosophical dialogue and beyond. To liven the exchanges, a crew of trained facilitators will work with subgroups of participants in their own "philosophical pods" to help deconstruct perspectives emerging from the sessions and offer some creative provocations to enrich the collaborative experience.
In addition to offering a selection of research presentations—including individual, panel, workshop and poster sessions—and opportunities for CPI dialogues, the conference itself will model various types of creative agency with participants of all ages to provoke and push our collective wondering around these important themes.
Pour l'information en français
Para la información en español
What's more…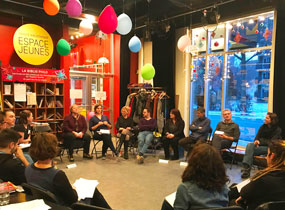 Pre-conference workshop: "Brila Bootcamp" – June 22-23-24, 2020
Curious about fusing philosophical inquiry with imaginative play? We invite you to participate in our three-day pre-conference intensive that will introduce the basics of Brila's "philocreation" approach to P4C through immersion in hands-on workshops using one of our pedagogical kits. The activities will combine philosophical dialogues with collaborative creative projects that are adaptable to a range of ages, from preschool through college. Participants will leave with their own copy of the kit as well as the tools to put it into practice in their own context.
Previous experience in P4C is required because "philocreation" principles build on the CPI method.
Tourist day: "Meaningful Montreal" – June 25, 2020
What do a mountain hike, indigenous history and circus have in common? Immersive philosophical inquiry! We invite you to a one-day intensive discovery of the wonderland that is Montreal through our very own conceptual scavenger hunt that will introduce you to the many charms of our city. We will think, create, eat and play together, all the while visiting some key landmarks and experiencing the taste of Montreal—food, art, culture, live performances and more!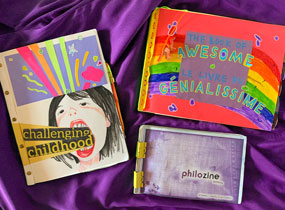 Publications:
Playing with Brila's "philocreation" approach, the creative outputs from the conference will be assembled into one of our philozines (philosophical magazine), to be shared with participants and the wider P4C community! Research contributions will also be showcased in a book dedicated to creative engagement in philosophy for children, to be published by the presses of Université de Montréal.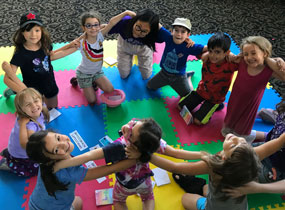 Youth engagement:
Brila's youth board composed of children and teens aged 4 through 18 will also attend some conference sessions to promote child-adult conversations around the importance of creative agency and philosophical inquiry. They will also share their experiences of growing up with philosophy as an integral part of their lives!
Proposals:

Proposals will be due December 9, 2019. *Though the official deadline has passed, proposals will be accepted until December 16, 2019.
Submissions will be peer-reviewed by our conference committee.
Participants will be notified by January 31, 2020.


Given that Canada's two official languages are English and French, submissions are welcome in both. Simultaneous interpretation will be provided for plenary sessions and assistance with translation will be available upon request. If you would like to present in Spanish, please contact us and we will be happy to offer support.
Location: Co-hosted by the Institute of Philosophy Citizenship and Youth and Brila Youth Projects, the conference and workshop will take place at the Université de Montréal, Canada's leading French research institution. Many of Brila's local community partners will offer opportunities to push creative boundaries, from youth theatre and circus arts to STEM initiatives, art-ivism outreach, eco-philo and emancipatory youth practices.
Accommodations: Conference participants may choose to stay on campus at the university residences or at a nearby hotel—both with discounted conference rates—and we will also provide a list of interesting alternatives. Reservation details will be available in January.
Registration: Conference registration will open in early 2020 with a variety of rates available, including student, member and non-profit discounts. Bursaries to help cover travel costs will also be available.
We look forward to welcoming you in Montreal in 2020!