Current projects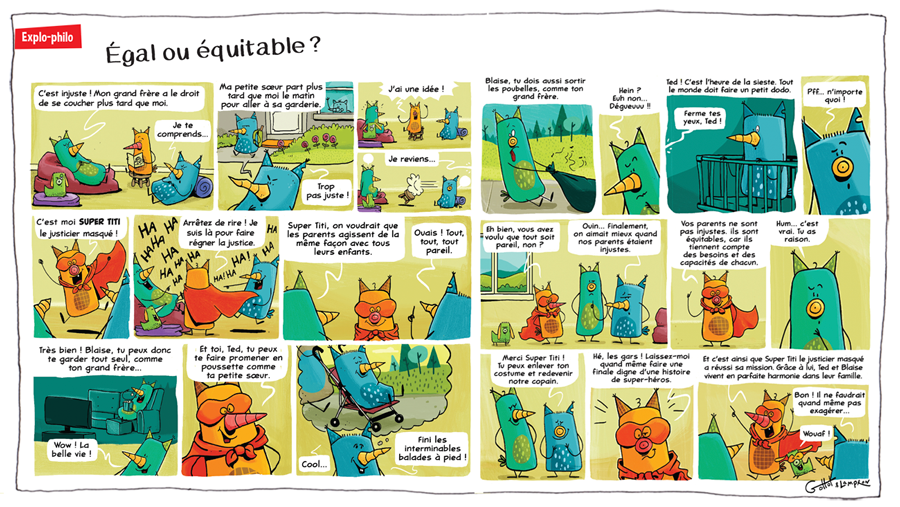 The IPCY is currently working on many projects, including the following initiatives:
Les Débrouillards and Les Explorateurs: The publication of comics and pedagogical resources for teachers and parents inspired by the Philosophy for Children approach.
Urban Libraries: The facilitation of collaborative philosophical dialogues for youth and their families.
Une école montréalaise pour tous: The training in philosophical practices of teachers working in vulnerable and multiethnic environments.
NovaScience: The collaboration in the production of an educational guide to support the reflection of high school students on socio-scientific controversies.
PhiloQuests: The creation of an online platform offering more than a hundred free reflection and creation activities for young people in isolation.
Please visit our news page to learn more about and follow the development of all our current projects!