Team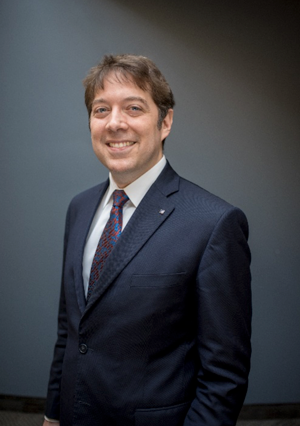 Directorship
Frédéric Bouchard, dean of the Faculty of Arts and Sciences and full professor in the department of philosophy
Frédéric Bouchard (Ph.D. 2004, Duke University) is a full professor in the department of Philosophy at Université de Montréal. Since June 1st 2017, he has been the Dean of the Faculty of Arts and Sciences of the Université de Montréal (M. Bouchard's website).
A philosopher of science and biology, his research focuses on the theoretical foundations of evolutionary biology and ecology, as well as on the relationships between science and society. He is interested in the contribution philosophy can make to scientific research and to our understanding of nature, as well as to the way in which scientific progress can contribute to classical philosophical thinking. His recent work focuses on the foundations of the theory of evolution, more specifically on how biologists define and measure fitness and on the ways ecosystems and biodiversity are conceived in ecology. He also addresses a number of questions in the epistemology of science such as the role of scientific expertise in democratic discourse and public decision-making, and the ontological question of biological individuality. He co-founded the Consortium of History of Philosophy of Biology (www.chpb.info), which allows students and professors from all five partner universities (Université de Paris I, University of Cambridge, Duke University, University of Toronto, Université de Montréal) to discuss questions of epistemology of life sciences yearly.
His ideas can be read in various publications, notably Philosophy of Science, Biology and Philosophy, British Journal for the Philosophy of Science, Biological Theory, Microbiome, PNAS, as well as in the Stanford Encyclopedia of Philosophy. Frédéric Bouchard and Philippe Huneman (CRNS-Paris I) From Groups to Individuals: Evolution and Emerging Individuality, MIT Press, 288p, 2013. Julien Prud'homme, Pierre Doray, Frédéric Bouchard (Eds), Science, technologies et sociétés de A à Z, Presses de l'Université de Montréal, 249 pages, 2015.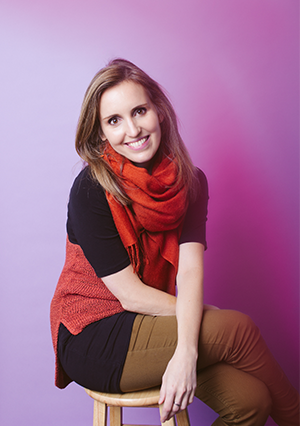 Research coordination
Natalie M. Fletcher, PhD, research coordinator of the IPCY and affiliate professor in the department of philosophy
Natalie M. Fletcher holds an interdisciplinary doctorate in philosophy and pedagogy, and works as a practitioner and theorist in philosophy for children and adolescents, both in formal and informal educational contexts. She also holds Master's and Bachelor's degrees in philosophy. She completed a postdoctoral fellowship on philosophy as a form of youth activism and her current research focuses on the ethical and political dimensions of philosophical practices with youth.
She has taught Philosophy for Children at University of Laval and philosophy at John Abbott College. She is the founding director of the educational charity Brila, which has—for over a decade—sought to develop critical thinking, social responsibility and self-efficacy in young people from preschool to college through philosophical dialogues and creative projects, or its original "philocreation" approach. She runs trainings at all levels around the world, including projects with the Institute for the Advancement of Philosophy for Children, the International School of Geneva, SAPERE and La Fondation SEVE.
She has served on the executive committees of various international organizations in philosophy for youth, including the International Council of Philosophical Inquiry with Childen (ICPIC) and the American Philosophical Association's Committee for Pre-college Instruction in Philosophy. She has published multiple articles and chapters in the field, including an essay that won the international award in excellence in philosophy for children research. As a creative consultant, she also works as a writer, researcher and designer on innovative initiatives that cherish child development, environmental conservation and social justice, including projects with the United Nations, the Royal Canadian Mounted Police and Health Canada.
Her projects have attracted a wide range of media coverage, from the newspapers Le Devoir, La Presse and The New York Times to Radio Canada and CBC Television.
Natalie considers the young philosophers with whom she works not merely as adults in the making, but as agents of change in their own right.