Helping heroes
Objective: To reflect on your incredible Philoquester experience to identify its key moments!
Duration: 10 to 20 minutes
Material:
A sheet of paper
Pencils, eraser
Instructions:
Think back to the moments of your day. Think about the different reflective and creative assignments you completed today.
Answer the following reflection questions:

How did you live help today?
What was your highlight today?
What challenge did you face today?
What lesson did you learn today?
What is your gratitude today?
...
Bonus: Together with a member of your family, tell the story of two people helping each other. Take turns saying one sentence at a time, without deciding at the beginning what the story will be about or stopping in the middle: you're improvising! There's only one rule to follow: start each sentence with "Yes and..." This means that you have to integrate each other's ideas into the story, which you will build up as you go. At the end, brainstorm the question: Does mutual aid improve creativity? Why or why not?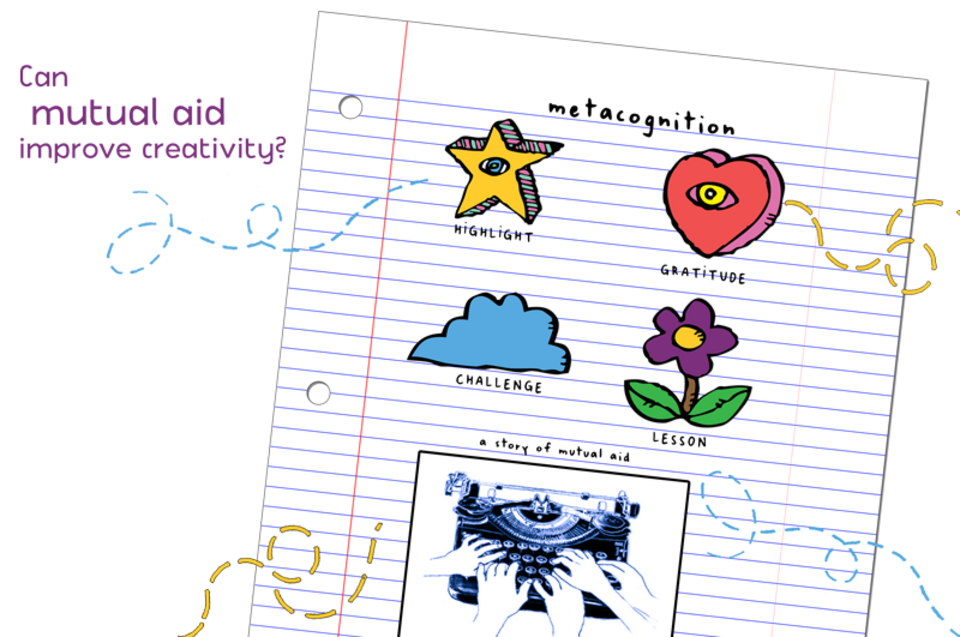 Tricks for tots: If you prefer, instead of telling a whole story, you can play a game with a member of your family. You have to come up with a sentence that gives a piece of advice, taking turns saying one word at a time. For example, you can say "Always," the other person adds "watch" and so on: "out," "for," "elephants," "who," "have," "eaten," "too much," "chocolate." When you think the sentence is finished, rub your hands together and quickly say, "Yes-yes-yes-yes-yes!"
Tips for teens: How has your understanding of help evolved over the course of this breathtaking philosophical quest? Can you identify the specific experiences that have changed your view of help? Were other people able to give you a hand to better understand help? You can use your answers to the questions above to reflect on your experience.
Share your creative reflections by sending them via email.
Include photos of your projects and notes of your thoughts, as well as your first name and your age!